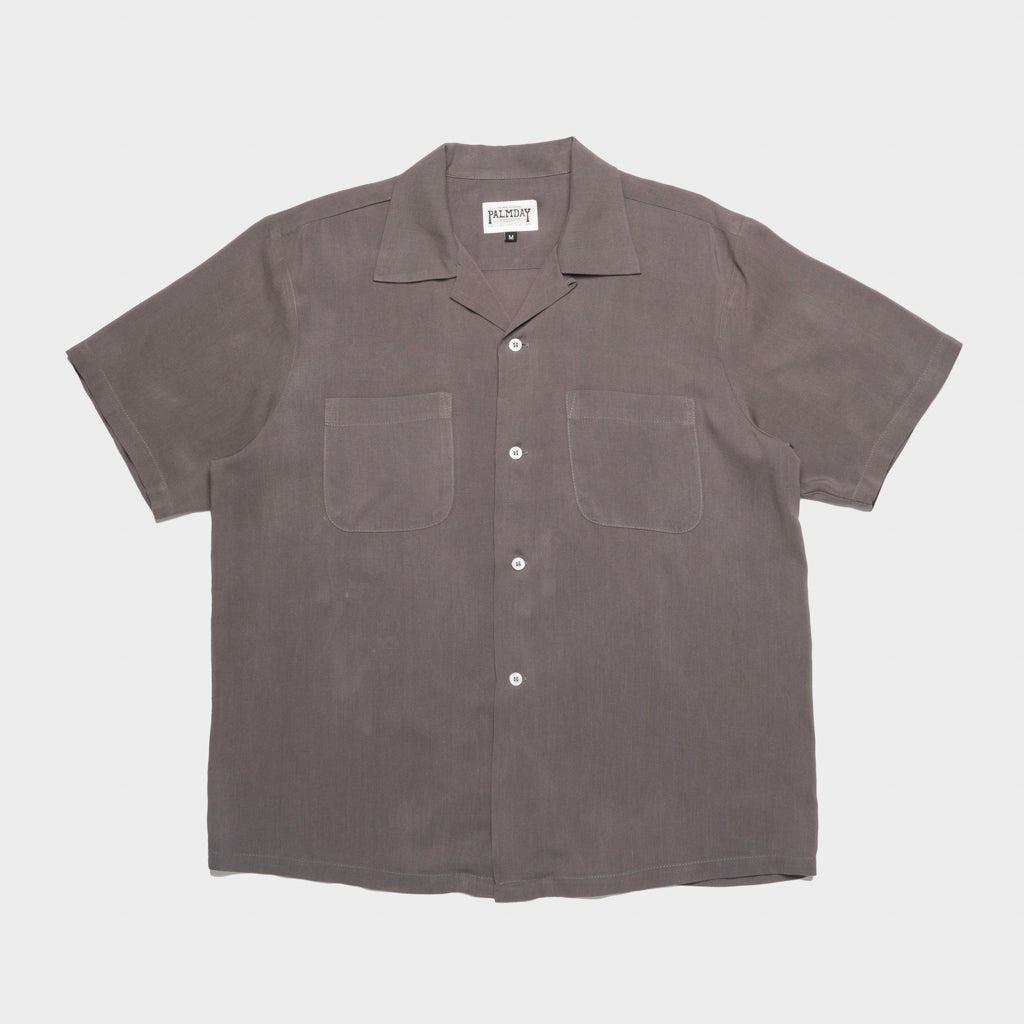 PALMDAY Slate Grey S/S Shirt
Regular price $128.00 Sale
PALMDAY Slate Grey S/S Shirt inspired by shirting of the 1950s, this was made using deadstock fabrics with an emphasis on simplicity and comfort. Key Features:
-Lightweight Rayon Fabric made in Japan
-Unique shell buttons 
-Open collar with loop / button
-Made in Los Angeles

Measurements:
S: Chest  22in / Length 26.5in
M: Chest 23.25in / Length 27in
L: Chest 24.5in / Length 28.in
XL: Chest 26in / Length 29.5in
Note: due to the nature of deadstock fabrics some garments may have staining, discoloration or other imperfections, please embrace these as you would on a vintage garment. Bottom raw finish will fray over time with wear. Dry cleaning is suggested however it can be washed as linen.